Welcome to our new Southeast Iowa NAPA website. We are very pleased to be bringing you the very best in NAPA Parts and Service and we hope that this new website will be a useful tool to help you in your business, hobby or routine maintenance of your vehicles.
He have a highly trained Parts Staff at all 3 of our locations and invite you to stop by and give us a chance to EARN your business.
---
Want to spend less time with your vehicle in the repair shop? Learn to Do It Yourself with
NAPA Know How.


Click here to get step-by-step instructions to simple maintenance jobs, such as replacing belts, brakes, radiator hoses and headlights to checking fluids, tire maintenance and oil changes.
---
Hydraulic Hoses Made Here

All 3 locations have the ability to make hydraulic hoses custom built to fit your needs.
For employment opportunities with us, please click here.
Please send any website comments or suggestions to our webmaster at darian@sigourneytractor.com.
LOCATIONS
Sigourney, IA

1407 200th Avenue
Sigourney, IA 52591
Phone: (641) 622-3838
Toll Free: (877) 833-4444
Fax: (641) 622-9997
Williamsburg, IA

403 Washington St.
Williamsburg, IA 52361
Phone: (319) 668-2777
Need directions?
Centerville, IA

1509 South 18th Street
Centerville, IA 52544
Phone: (641) 437-4018
Toll Free: (877) 888-NAPA
Need directions?
For Career Opportunities with us, please click here.
Please visit our other websites:
Sigourney Tractor & Implement
Bloomfield Tractor & Implement
Centerville Tractor & Implement
---


Click here to view the full NAPA Online site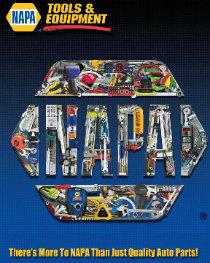 NAPA Tool & Equipment Catalog - There's More to NAPA Than Just Auto Parts!


Click here for all the latest details on our NAPA Racing Teams!